CELEBRATING SUCCESS
One of our members is receiving a Lifetime Commitment Award.
Find out who: Click here
---
Silver Wing Sailing Club, AGM
Sunday 18th November 2018, 2pm, Clubhouse
Agenda
Welcome and apologies
Approval of minutes of previous meeting
Commodore's report
Treasurer's report
Update on status of SWSC and formation of SWLL
Proposed changes to fees
Election of Officers
Any Other Business
---
LADIES THAT LAUNCH
November 16th - 10:30 to 14:30
Supervised by our Dinghy Instructors
Club Boats Available
Friendly Advice on Hand
For More info speak to Lesley or email: house@silverwingsc.co.uk
Don't forget to bring lunch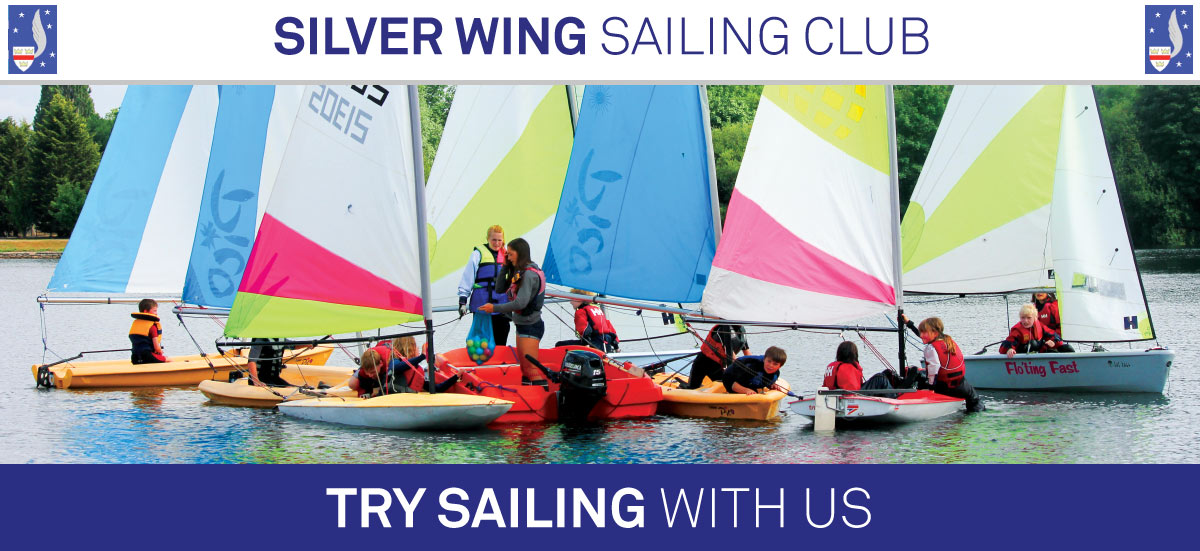 We offer pre-booked TRY SAILING sessions for people looking to get into sailing.
For more information please click here
Contact us for more information about getting into sailing.