Save the date!
Autumn Work Party - Saturday 13th October.
All hands on deck from 09:00.
Jobs for all ages!
FREE Lunch provided!
Next Club Social Event - FIREWORKS NIGHT - 3rd November
LADIES THAT LAUNCH
21st September 2018 - 10:30 to 14:00
Supervised by our Dinghy Instructors
Club Boats Available
Friendly Advice on Hand
For More info speak to Lesley or email: house@silverwingsc.co.uk
Don't forget to bring lunch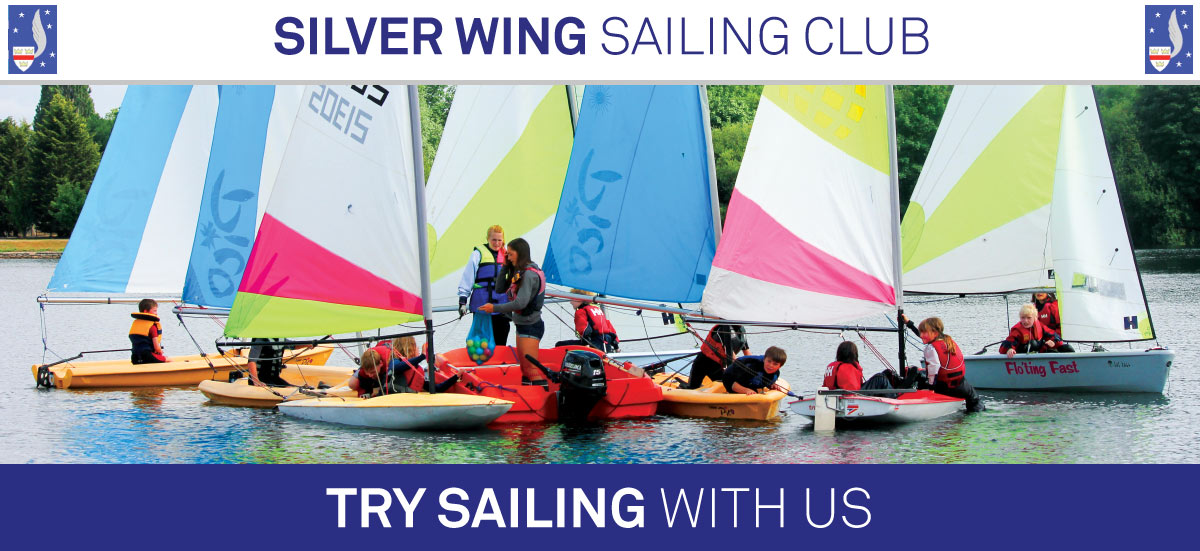 We offer pre-booked TRY SAILING sessions for people looking to get into sailing.
For more information please click here
Contact us for more information about getting into sailing.